Nanowired Brain-like Functions December 25, 2019
Posted by stuffilikenet in Awesome, Brain, Mutants, Science.
trackback
Nation Institute of Material Science geeks have created a complex metallic nanowire structure that mimics brain-like functions, such as memorization, learning, forgetting, becoming alert and returning to calm.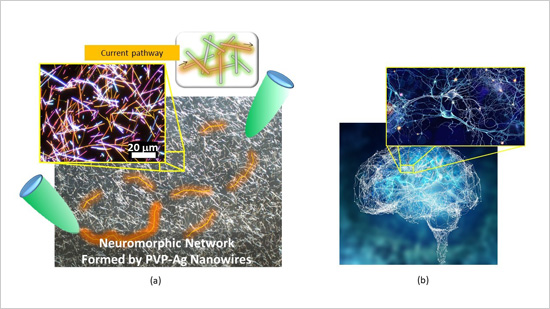 This indicates that self-organizing structures can be built from random arrangements of conducting fibers. This suggests that many different types of brain-like activity can be induced from stuff other than the kind of materials from which you and I are made.
Intelligent life on other worlds might be made of very different stuff indeed.
Homework: "Emergent dynamics of neuromorphic nanowire networks" by Adrian Diaz-Alvarez, Rintaro Higuchi, Paula Sanz-Leon, Ido Marcus, Yoshitaka Shingaya, Adam Z. Stieg, James K. Gimzewski, Zdenka Kuncic and Tomonobu Nakayama, 17 October 2019, Scientific Reports.
DOI: 10.1038/s41598-019-51330-6